"Very Vege" Pesto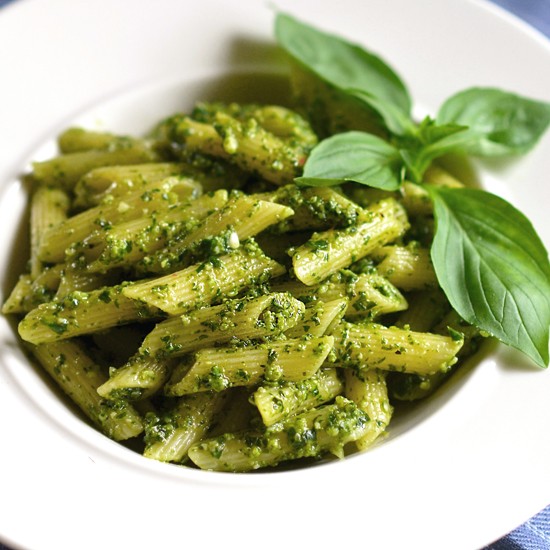 To make a great pesto, you need some basic ingredients; most of them can be found in your kitchen already.
You can change the flavour and reduce food waste by including different leftover herbs, nut and cheese varieties. As long as you follow the same overall ratios, the end result will be delicious!
INGREDIENTS
4 cups cooked leftover vege (brussels sprouts, asparagus, etc.)
4 tbsp oil
1 oz nuts or seeds (walnuts, pine nuts, sunflower seeds)
2 each garlic cloves
1/2 cup shredded hard cheese (Parmesan, Pecorino Romano)
Salt and Pepper to taste
METHOD
In a food processor, add all of the ingredients except the oil and blend thoroughly.
Stream in the oil slowly to bring the pesto together.
Add salt, pepper and optional lemon juice to taste.