Vege Loaded Meatballs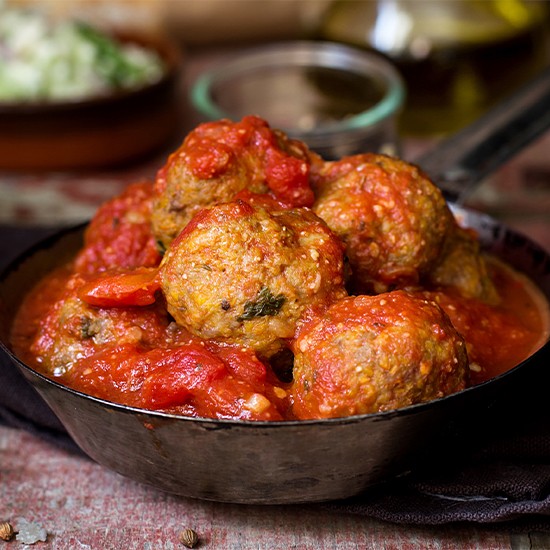 Increase your vegetable intake with this recipe which adds finely chopped vegetables into the meatball mix. A brilliant way to get your children to eat more vege! Drop them into a delicious tomato-based sauce and serve with pasta. Make them bite-sized and serve them as appetizers with a tasty dip.
INGREDIENTS
1-pound ground meat (beef, turkey, or pork)
2 eggs
½ cup milk
2 tbsp oil
2 cups vegetables (use whatever you have in your fridge, cauliflower, carrots, mushrooms, etc)
4 tbsp leafy herbs, including stems (parsley, cilantro, oregano)
2 cups leftover bread
Salt and Pepper to taste
METHOD
Preheat your oven to 300 degrees Fahrenheit.
Line a baking sheet with baking paper and lightly grease it using the oil.

Put the bread into a bowl with the milk, and let soak for 10 minutes.
Chop the cauliflower and other vege you've chosen, including stems, into small pieces. Set aside.
Chop the herbs finely.
Add the chopped vegetables and herbs to the bowl with the bread and milk and mix well to combine.

Form balls with the mixture and place onto the greased lined baking sheet.
Place the pan into a preheated 300 degree Fahrenheit oven and bake for 40 minutes or until cooked all the way through.
Serve them as they are with your chosen sides.