TOMATO AND CHICKEN CAESAR SALAD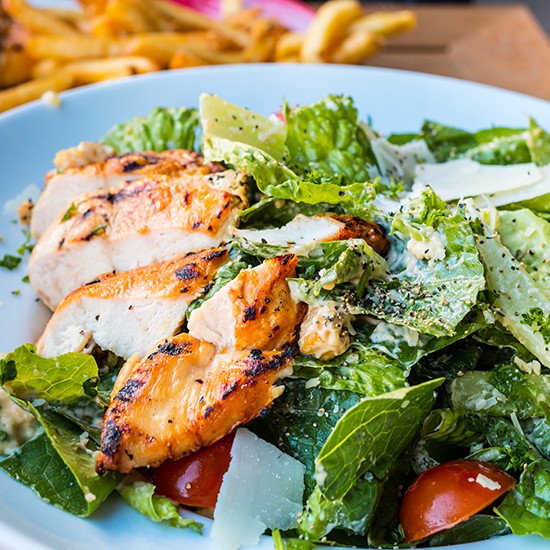 Try this tasty take on a Caesar salad by using an assortment of greens and tossing them with leftover roasted or grilled chicken, crunchy croutons and a classic Caesar dressing.
INGREDIENTS

1 cup cubed leftover bread
½ tsp granulated garlic
3 tbsp grated parmesan
1 tbsp canola/rapeseed oil
1 and 1/2 cup leftover grilled or roasted chicken
8 cups greens-including stems (kale, romaine, etc..)
2 cups of cherry tomatoes, halved
2/3 cup Caesar dressing
6 tbsp shredded parmesan
METHOD
Make your croutons by tossing the cubed bread with oil, garlic, cheese. Evenly spread on an oven safe tray. Bake 375 degrees F for 5-6 minutes or until golden brown. Set aside.
Prep the tomatoes, cut the greens including stem, and slice the grilled or roasted chicken.
In a bowl, add all of the ingredients and toss thoroughly.
Divide the mix between serving bowls or plates and serve.