Root to Stem Roasted Salsa Roja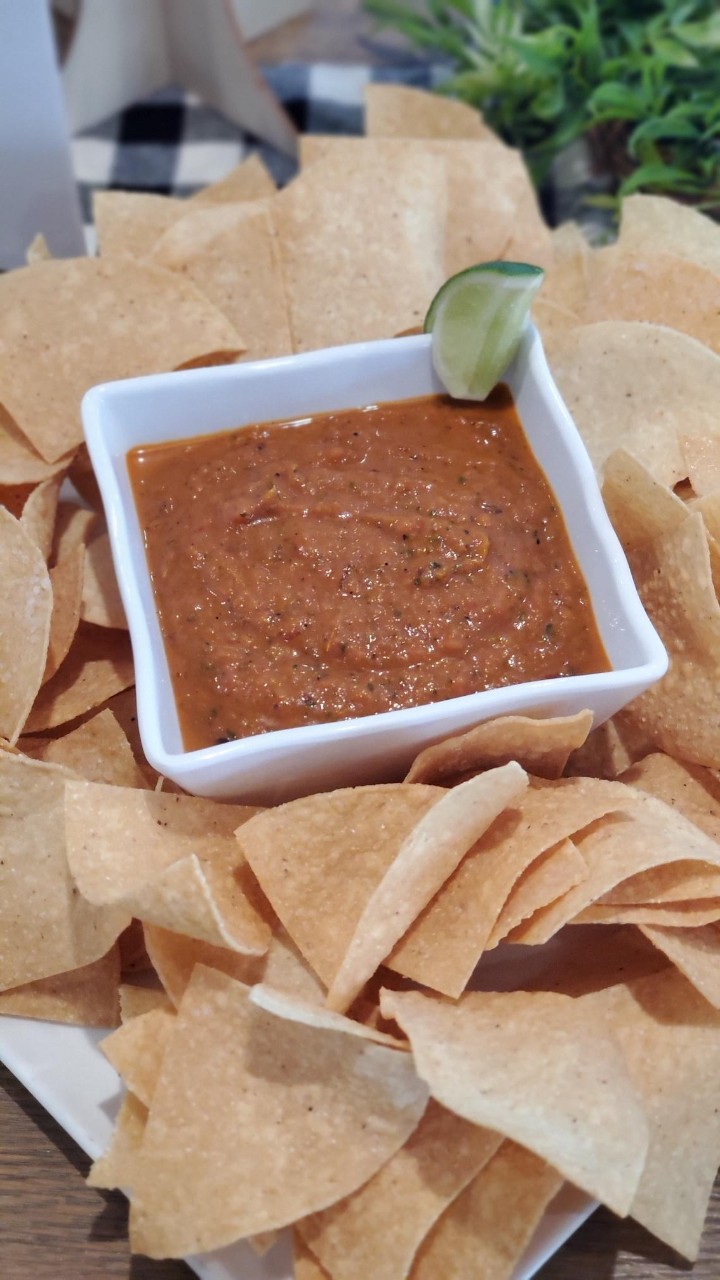 Chef Leslie Di Napoli, CulinArt Group
INGREDIENTS

20 Plum or Roma tomatoes
1 medium Zucchini
1 small Yellow squash
1 medium Red onion
15 Garlic cloves, peeled
2 cups Fresh Lemon juice
1 cup Fresh Lime juice
2 TBSP Red chili flake
1 7oz can chipotle in adobo
3 TBSP Olive oil
1 bunch Fresh cilantro
1 TBSP Salt
METHOD
1. Preheat oven to 450 degrees. Cut all of the tomatoes into quarters and place on a lined sheet pan. No need to core them – use the core as well. This recipe works really well with tomatoes that are overripe too!
3. Rough the zucchini and squash, including their stems and add them to the sheet pan. Peel the onion of only the outer shell and chop it up too and add it to the mix.
3. Take the cloves of garlic and leaving them whole, sprinkle them onto the sheet pan. Drizzle the olive oil over your vegetables and season with salt. Sprinkle the chili flakes over the vegetables. Place on the top rack in your oven to roast. Let them get to a really nice brown/char color. This will add a great smoky flavor to your salsa!
4. Once cooked, remove and let cool. Then blend up together with the lemon and lime juices, cilantro (including stems) and chipotle. Note – making this salsa a day in advance will enhance the flavor!