Potato Soup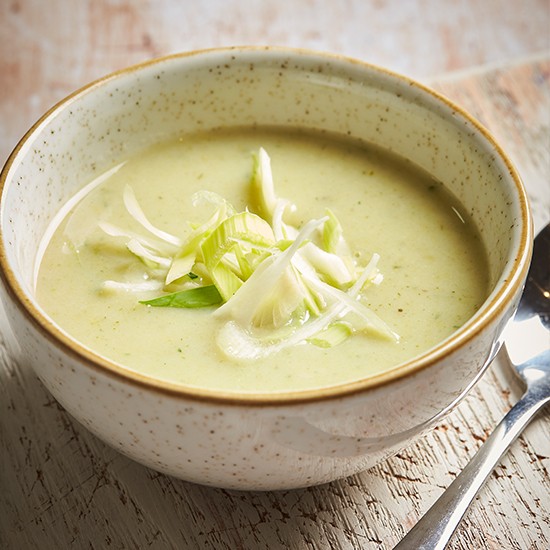 Did you know that potato skins contain lots of healthy nutrients such as B vitamins, vitamin C, iron, calcium, potassium and lots of fibre too? Rather than throw your peelings away, why not turn them into this easy and tasty soup...
INGREDIENTS
125g onion
1,250ml milk
50ml rapeseed pil
1 bay leaf
10g sage
15g parsley
625g potatoes (you need only the peelings)
15g vegetable bouillon powder
icon-serving
icon-cooking-level
METHOD
Gather potato peelings from 650g of washed potatoes. Pat dry with blue paper. Use within 2 hours of peeling.
Peel and dice the onions.
Heat the oil in a medium saucepan over a medium heat and add the onions and bay leaf.
Sauté gently, until the onions are soft and lightly coloured.
Add the potato peelings and stir well.
Pour in the milk and stock and bring to the boil. Reduce the heat and simmer gently until the peelings are cooked.
Remove from the heat and cool slightly, remove the bay leaf. Blend in a food processor, blender or using a stick blender until very smooth.
Chop the parsley and fry the sage leaves in a little oil.
Return the soup to the pan and reheat gently, stir in the chopped parsley.
Serve with fried sage leaves.