Pecan, Orange & Maple Bread Pudding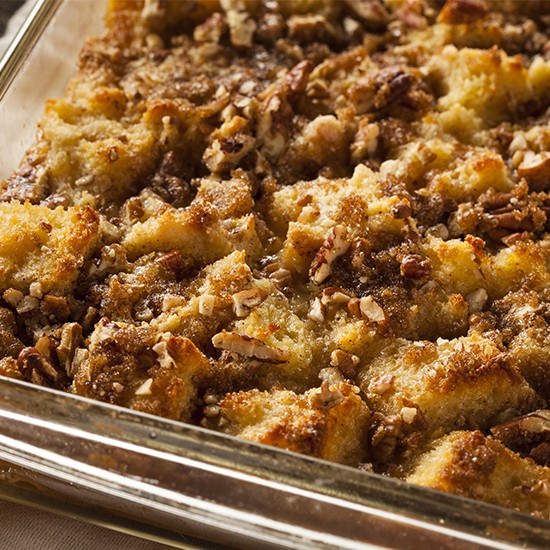 Made with leftover bread and simple pantry items, bread pudding has to be one of the most delicious, no-fuss dessert ever!
INGREDIENTS
4-5 cups leftover bread
4 tbsp oil
2 tbsp vanilla extract
2 1/2 cups milk
2 cups sugar
1/3 cup chopped nuts (pecans, walnuts or a mix)
2 tbsp orange zest
2-3 tbsp maple syrup
METHOD
Cut the bread into bite sized pieces. Line a baking dish with the bread cubes.
Whisk the eggs together with the sugar, vanilla, orange zest and milk. Pour over the dish and sprinkle the pecans over the top.
Place into a preheated 325 degree oven and bake for 55-75 minutes.
Remove from the oven and drizzle with maple syrup evenly.
Let cool and then cut into square pieces.