Porridge Parathas and Banana Chutney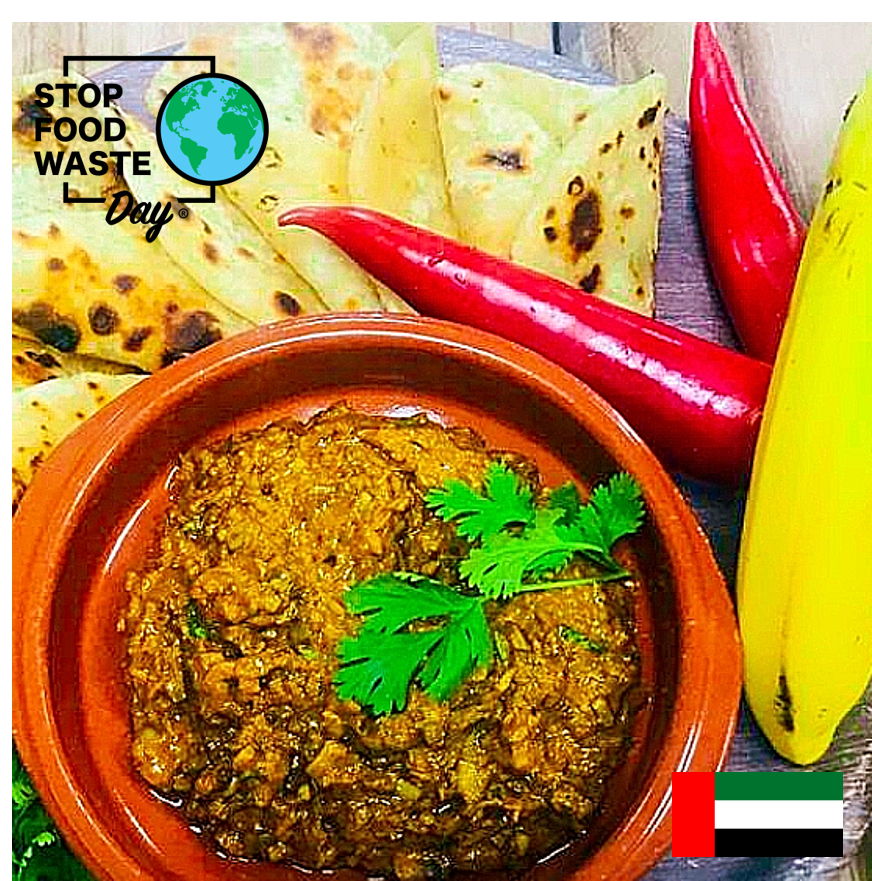 INGREDIENTS
For the parathas:
200gr leftover cooled porridge
4tbsp olive oil
Tsp sea salt
500gr strong flour
For the banana chutney:
6 banana skins (finely chopped)
1 medium onion, diced
4 garlic cloves
½ ginger knob
2tbsp yellow Thai curry paste
1tsp cumin powder
1tsp medium curry powder
1.25ltr water
3tbsp tomato paste
200ml coconut milk
1 lemon juiced
Salt & pepper to taste
10gr coriander stalks to finish
Noura Loulouchi, Executive Chef, United Arab Emirates:
"This is one of the healthiest and most economical recipes you can have for your breakfast or afternoon snacks. The recipe has zero waste and I really want to share it with others. What is great about this recipe is the healthy benefits it gives, and you will be 100% satisfied with no wastage left behind you.
Plus, I love that the parathas and chutney represent an aspect of the blend of cultural influences that you find in the food of the United Arab Emirates".
This recipe has got to be one for us food waste warriors to try - imagine making good use of the banana skins we normally throw away? And enjoying a delicious, nutritious no-waste meal or snack. We're sold!
METHOD
To make the parathas:
Put all ingredients into mixer with a dough hook and mix until dough is formed and stretchy.
Roll dough into 20 small balls or 10 larger balls until about thickness of a tortilla wrap.
Heat pan with some butter and olive oil and fry until golden brown on each side and leave to cool on a plate.
To make the banana skin chutney:

Fry your diced onion, garlic and ginger in oil for 2mins. Add your Thai curry paste, cumin and curry powder and cook for 5min.
Add tomato paste, coconut milk, water and the finely shredded banana skin and cook on low heat for 1.5 hours. Top up the water if over reduce.
Finish with chopped coriander stalks and it's ready to serve alongside parathas.