Madras Pickled Parsnip Peelings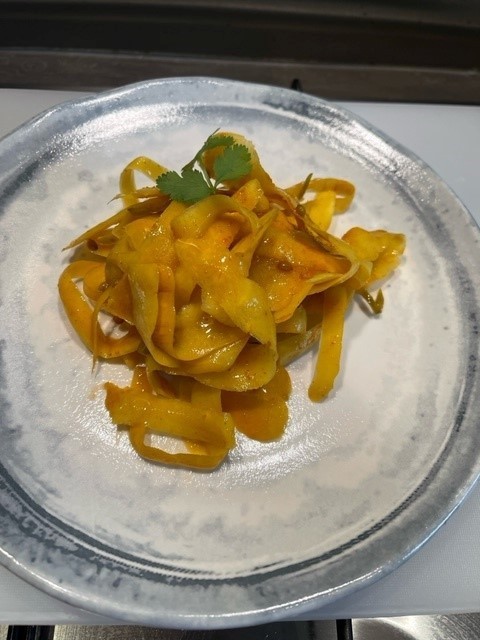 As a chef, I always try to utilise all parts of the produce I am using and encourage others within the kitchen environment to reduce the food waste we are faced with. Working with food waste and creating exciting recipes that are sustainable and tasty is really rewarding and relevant to the current global statistics around food waste in our industry. The light pickling of these peelings gives them a longer shelf life as they are preserved. Preserving and fermenting vegetables also supports our gut health as well as being kinder for the planet. The recipe can be used for other common peelings like carrot or onion.
INGREDIENTS

• 1 Gram Coriander Seeds
• 75ml White Wine Vinegar
• 100 Grams Parsnip Peelings
• 1 Gram Salt
• 2 Grams Medium Curry Powder
• 2 Grams Caster Sugar
METHOD
1. Add the sugar, salt, and vinegar to a saucepan. Add the madras powder and coriander seeds.
2. Bring to a boil.
3.Place the washed parsnip peelings in a bowl or kilner jar (that has been sterilised in hot water). Pour over the pickling liquor.
4. Allow to cool down and once cooled, seal in a sterilised jar. Keep for up to 1 month and use within 1 month of opening.
5. To serve, drain a portion from the liquor and add as a garnish or side to your main dish.
Chef's tip: I love using this recipe as an accompaniment to curries or to spice up chicken wraps!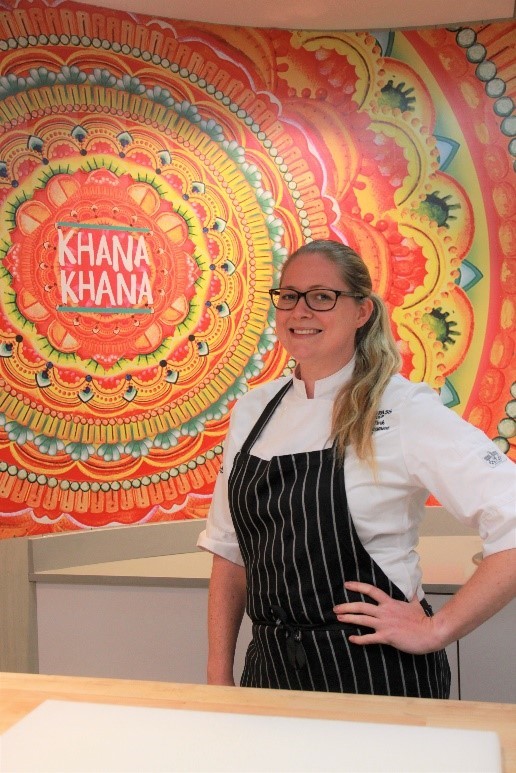 Leanne Turk, Lead Development Chef, Compass Group UKI
Leanne studied at the prestigious Westminster Kingsway College completing levels 1-3 in Professional Cookery and Hospitality Leadership. She is currently doing a Level 5 in Operational Business Management alongside the 'Forward' by Marcus Wareing programme. Leanne has a passion for travelling and has backpacked across 5 countries in Asia to explore the food and culture.
The best part of my role is being creative with fresh and seasonal produce and making food that's good for you and tastes great. Leanne's team sit at the heart of our food innovation and are leading the change in how our consumer's eat as we journey to NetZero.