Linguine with Vegetable Peel Pesto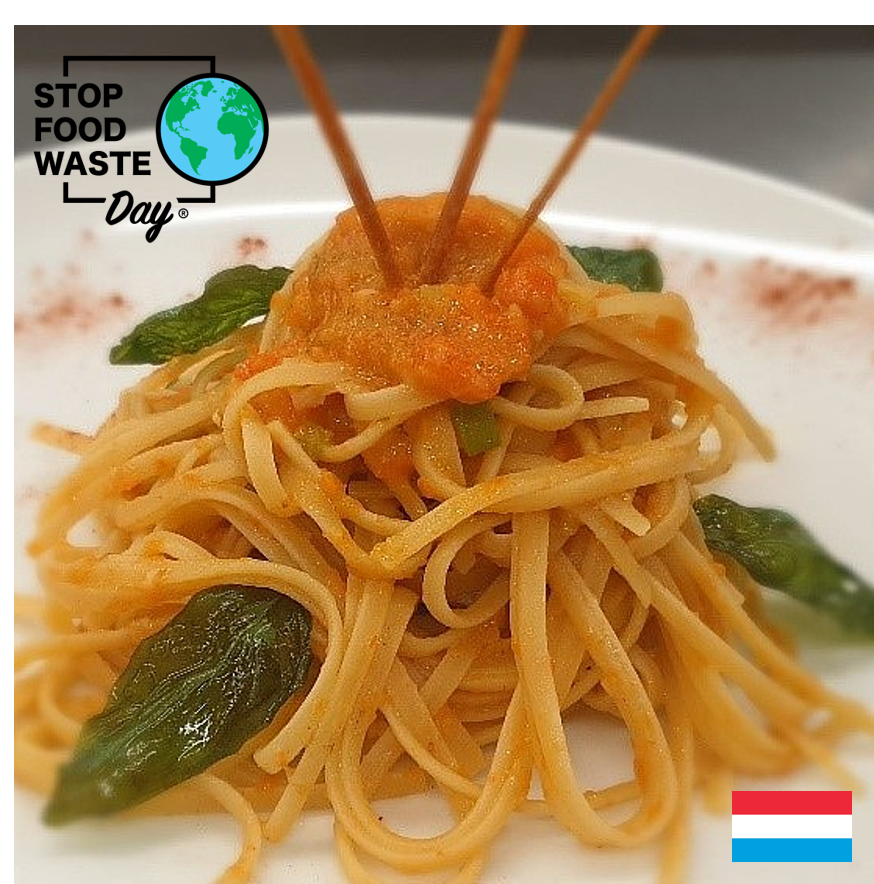 INGREDIENTS
320g linguine
50g pea shells
50g carrot peelings
50g tomato skin (for decoration)
50g onions
16 basil leaves
40g mozzarella cut in cubes
35ml olive oil
Salt
Pepper
Chefs Contino Luca and Lipovecz Aurelien, working for Compass Group in Luxembourg, sent us this easy recipe for a tasty and nutritious pesto that uses vegetable peels.
The recipe is a great example of how we can use our creativity by experimenting with simple recipes to find ways to save food and reduce how much we waste. So next time you think about tossing those carrot peelings or pea shells, how about giving this recipe a go?
METHOD
Collect the peelings
Dry the tomato skin and blitz it in a food processor, until it forms a dust (for decoration)
Pan-fry the vegetables in olive oil
Bring salted water to a boil
Cook the pasta al dente
Add 2 ladles (20 cl) of pasta cooking water to the vegetables
Mix it all together
Seasoning to taste
Add the pasta to the pesto
Leave to simmer for 1 minute and add the parmesan
Dress with fresh basil and tomato powder
Enjoy!