Harissa Carrot Sauce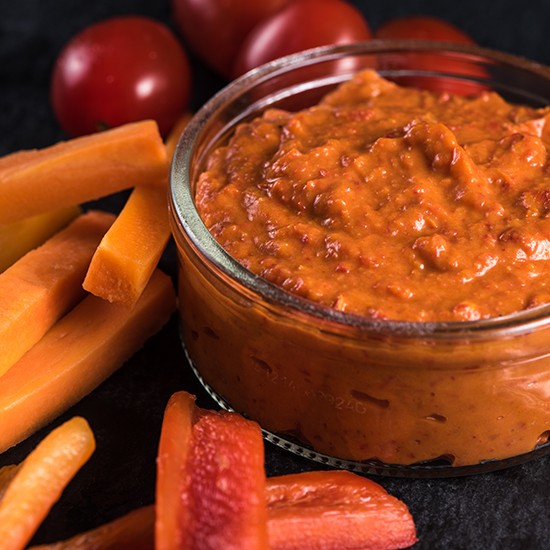 This Harissa Carrot Sauce is great on burgers, used as a sandwich spread or even as a dip, served with pitta bread or raw vegetable crudites!
INGREDIENTS
11/2 cups carrots
2 ¾ tsp harissa paste (or your favorite flavoured paste, such as ginger or gochujang)
1/4 tsp salt
1/3 cup water
1 ¾ tsp lemon juice
METHOD
Place the carrots in a perforated pan and into a steamer for 7-10 minutes until they are soft.
Remove from the steamer and carefully place into a blender with the harissa paste, salt, water and lemon juice.
Blend until smooth in texture. Cool and serve cold.