BROCCOLI STALK HUMMUS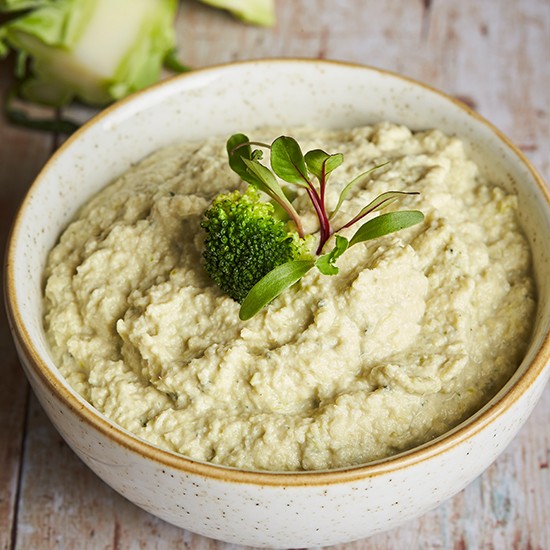 How often do we throw away the fat juicy stem of a broccoli stalk? They contain just as much flavour and nutrients as the pretty green trees that we love to eat, so how about trying this great recipe for a different take on the traditional chickpea hummus?
INGREDIENTS
500g broccoli stalks
2g garlic
50g tahini
10ml lemon juice
10ml olive oil
10g chopped oregano
3g salt
METHOD
Bring a pan of water to the boil and cook the stalks for five minutes, then cool in iced water.
Drain the stalks and place them in a food processor along with the garlic, oregano, olive oil, tahini and lemon juice. Blend until smooth, scraping down the sides if needed.
Taste and season it. Pour into a bowl and serve chilled with pitta bread or mixed vegetable crudites.