Bannock with Bacon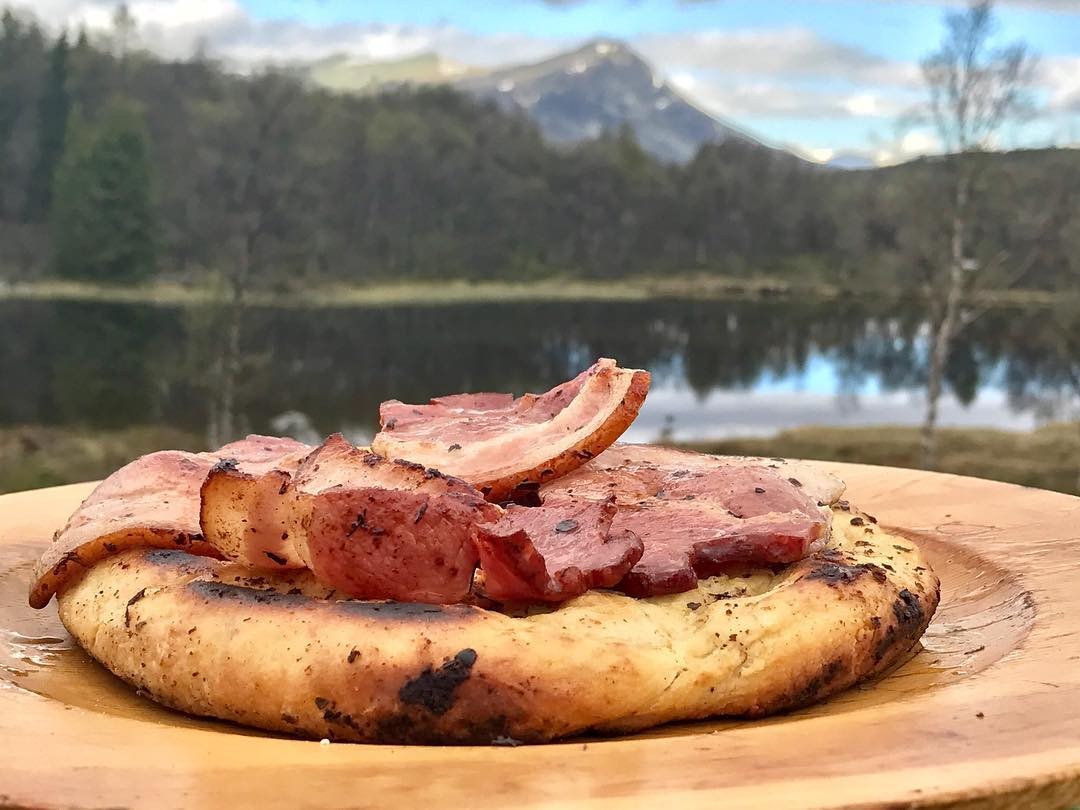 INGREDIENTS

2 cups flour (260 grams)
1 cup yogurt
½ teaspoon salt
1 tablespoon Canola oil
¼ cup water (175 grams)
1 teaspoon finely chopped fresh rosemary
1 teaspoon finely chopped fresh thyme
4 tablespoon soft Canadian butter
4 table spoons Canadian maple syrup
15 slicers' Canadian side bacon (substitute: Canadian back bacon)
½ cup flour for kneading the dough
½ cup canola oil for frying
METHOD
1. Place a cast iron skillet on medium heat. Add a tablespoon of oil as well as the bacon. Render the bacon until soft or to your liking and remove with a slotted spoon, place on a paper towel and set aside (I personally like my bacon soft). Remove skillet from heat and save for later.
2. In a stand mixer using a dough hook, mix together both the flour and salt. Next, add the tablespoon of Canola oil and mix on low while gradually adding in the water, yogurt, rosemary and thyme. Mix until the dough almost holds together then turn off the mixer.
3. Move the dough to a lightly floured surface and gently knead until the dough comes together (2-3 minutes). Be sure to not over knead or the bread will become too stiff and glutinous.
4. Divide dough into 5 equal sized balls and flatten with the palm of your hand about 5" in size.
5. Return the cast iron skillet to a medium high burner and add remaining oil.
6. Shallow-fry the Bannock bread until golden brown on both sides (3-4 minutes per side). Place fried breads on a paper towel lined plate to remove excess oil.
•mix the dry ingredients before adding the oil, yoghurt and water
•Bring the dough together with a wooden spoon.
•Move the Bannock dough to a lightly floured surface and knead only until the dough comes together.
•Do not over knead, in this recipe I use yoghurt to add that extra sourness and texture. The dough will be a little sticky.
Serving Suggestions: Place the Bannock bread on a serving platter spoon the top with butter and cooked bacon, drizzle with maple syrup and enjoy!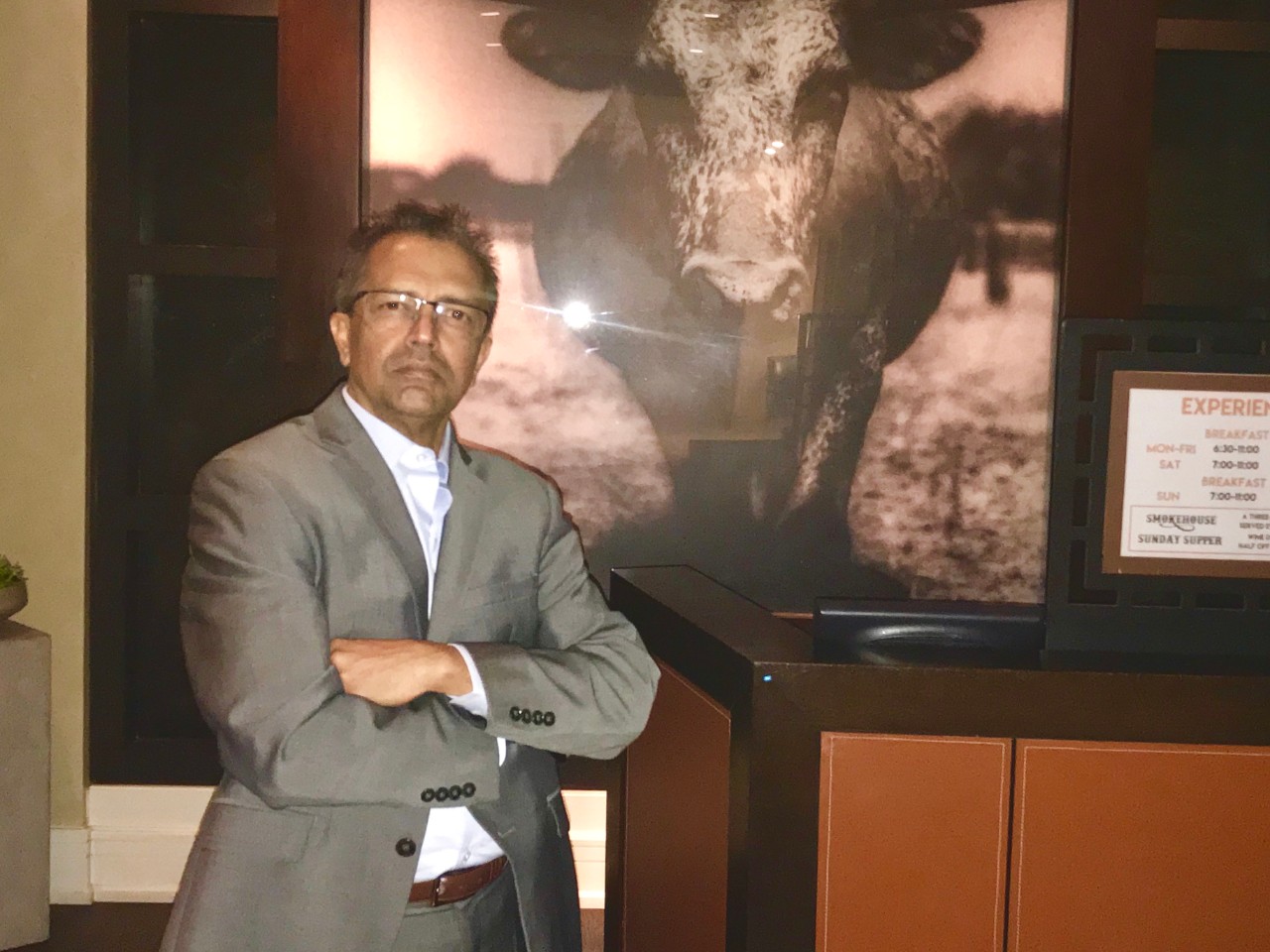 Chef Rodney Meyner recommends this dish as one to create as part of weekend brunch to be enjoyed with your loved ones. Try it, and we're sure you will love the simple flavour of Canadian history. Take it up a notch by adding a soft fried egg and cheese or anything else you love to eat on a Sunday.
Bannock is a home-made deep fried, pan fried, or oven baked bread most closely assoiciated with the Aboriginal, First Nation, Métis and Inuit peoples of Canada. It's part of family histories, cultural events and ceremonies, and symbolic of food security.
While Bannock has historical ties to Scottish settlers, who cooked the bread on a griddle called a Bannock Stone, the deep connection lies as a traditional Aboriginal food whose creation and sharing deeply connect to identity and sustainable well-being.
The simple and locally sourced staple ingredients result in a wholesome, hearty and accessible meal that acknowledges the history of Canada. As such, Bannock is a popular traditional dish with Chefs across the Canadian restaurant scene.