A conversation with Gary Green, CEO - Compass Group North America
What motivated your personal interest in sustainability and food waste reduction?
My daughters are very interested in how and who grows their food. They are so inspiring and their passion is contagious. Their generation is so much better than mine in terms of caring where their food comes from. My generation was the generation of "processed" food.
Can you share a story about a food waste hero who inspired you?
My Mum and Dad were brought up on rations and food straight from the fields during and after the war. They were raised to never let anything go to waste and their plates were always clean at the end of a meal.
What change have you made personally to be more mindful?
I'm very conscious of waste at catered events. I see how much food is prepared, served and thrown away – and therefore I try to be thoughtful about the quantities and types of food we order for catering. I make certain that when we place orders, we get just enough without having excessive waste or leftovers.
How can we help America make food waste a priority?
Compass Group potentially has more contact with people on a daily basis than anyone else in the country. We serve 9.8 million meals every day. This sphere of influence and scale gives us the ability to help set an example and educate people in ways that they can reduce food waste at home and at work.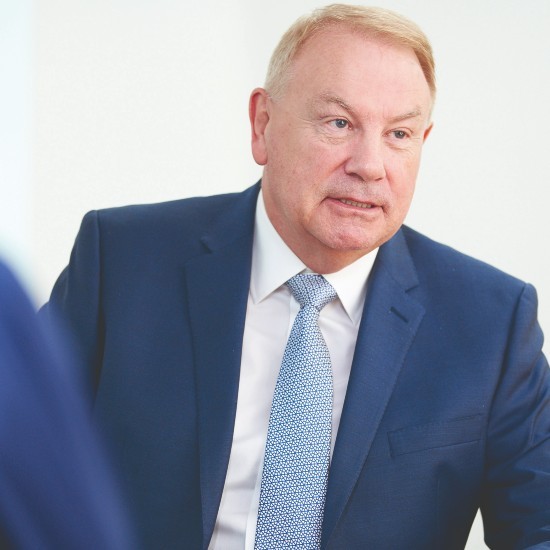 What is one small change every person can make in their daily lives to make a big difference?

We all need to change our perception around food and how it is stocked. In our cafes, as in grocery stores, guests expect an abundance of food no matter the time of day. I'd like to see that perception change somewhat. It's ok to run lower on food as meal and shopping periods come to a close. This is where businesses most overproduce food.