5 Questions with Chef Michael Panfil for Chef Appreciation Week
In honor of Chef Appreciation Week, we will be honoring some of our favorite food waste warriors, our chefs. Since Stop Food Waste Day's inception, chefs have been the backbone of our movement, and their voice and skill have helped elevate our cause. We thank you this week and every week for making withstanding change in our food system. And as many of you know, you will never meet a chef that wants to waste food. Follow along on our account all week for highlights and thoughts from some of our favorite Food Waste Warriors.
The final chef we are honoring is Chef Michael Panfil. Chef Michael is the Director of Culinary at Envision Group. Check out our interview with him below!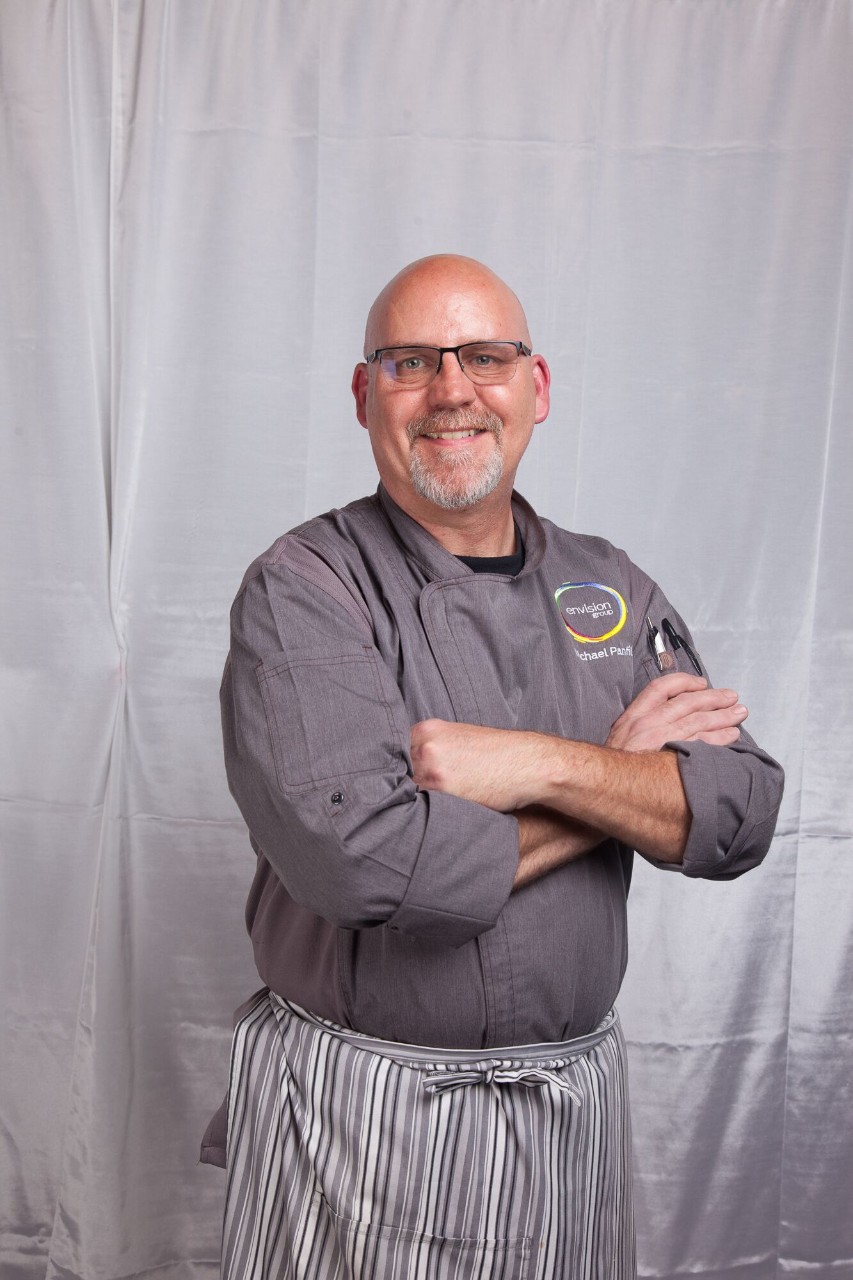 Chef Michael Panfil is the Director of Culinary at Envision Group
What inspired you to become a chef?
I would definitely say the chefs that mentored me very early in my career but I have a deep passion for cooking because of my Mom. She loved cooking for the family on the holidays. She let me help her from a very early age and it has always been in my heart because of her.
What is your all-time favorite meal, and why?
Thanksgiving dinner with family. First, it reminds me of my Mom. It's such a basic meal but with amazing flavors and of course, being with family is the best part.
Why does reducing food waste matter to you?
There are really so many reasons but probably the number one is our kids and grandkids. We have the opportunity to start reversing what we have done in the past and the damage that it's caused and have to do all we can. Not to mention, it's truly not rocket science.
What are your favorite tips/tricks to reduce food waste?
Being open and creative is really number one. Do you like breadcrumbs? Freeze those end slices nobody eats, except me. When you have enough, toast in the oven and grind. I like to use my freezer a lot to waste less. We all buy too many fresh herbs for what we are making. Chop up the leftover, including any edible stems, and freeze in ice cube trays in EVOO. Throw in soups, pastas, whatever to add a flavor punch and waste less.
If you could give your past self advice, what would you say?
I was lucky being in the kitchens I was in getting started. My chefs always said we shouldn't waste food so I felt I was doing my part, but I could have questioned more and done more. As my career has evolved I have learned so many unique ways to waste even less food that I could have figured out sooner. Broccoli stems for example, I mean C'MON! LOL