5 Questions with Chef Cary Neff - VP of Culinary - Morrison Healthcare
1. What's your take on all the attention food waste is getting lately?
I feel strongly that this is a personal and professional responsibility for everyone to increase their awareness of the millions of pounds of usable foods that goes to waste and the millions of people who are without safe, sustainable and accessible foods. It's imperative that we take an active part in addressing this national crisis.
2. What are your best tips to make it easy to reduce food waste in the professional kitchen?
Increase the awareness of every food service associate of the importance to be more conscious of reducing food waste at the source and what they can do to address the issue:
Awareness of the issue and how it affects our/their community to help the associate visualize their "why" to become more actively involved. 
Conscious menu development and inventory controls to cross-utilize products to better utilize the whole product. 
Organize kitchen production areas, associate schedules and work assignments to create greater efficiencies. Full brigade system or hot and cold production and product requisition system, to eliminate duplicate food production and incremental waste. 
Daily use of production schedules to census or guest count coupled with training and planned use of by or left over products.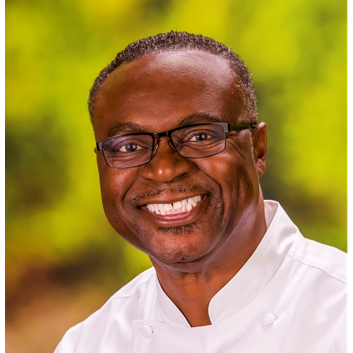 3. How about in the home kitchen?

At home it's very important and cost effective to plan meals daily or weekly prior to shopping for products, in an effort to reduce the purchase of unused foods. Over purchasing of home food products and spoilage is one of the largest contributors of food waste.
4. What is one small change every person can make in their daily lives to make a big difference?
Handle and store unused foods safely to utilize in another meal. For example cooked grains and vegetables from one meal can easily be converted into a salad or soup for another meal.
5. What is your favorite way to repurpose leftovers?
In addition to converting to soups or salads, breakfast hash and 1 dish casseroles are my go to ways to repurpose leftovers. For instance leftover Thanksgiving meal is converted to tasty and colorful casserole by layering whipped potatoes, cooked vegetables, yams, dressing, cranberry sauce, turkey and gravy.